"You can take it from here, buddy!"
This article is a stub. You can the Drake and Josh Wiki by adding information.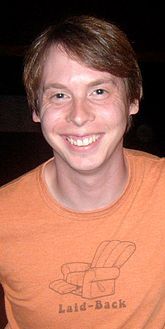 Scott Halberstadt (born August 17, 1976) is an American data analyst and former actor who is best known for playing Eric Blonowitz in Drake & Josh. Other television collaborations include Half and Half, The Suite Life of Zack and Cody, The Guardian, and a few others.