"You can take it from here, buddy!"
This article is a stub. You can the Drake and Josh Wiki by adding information.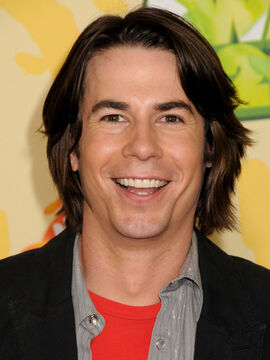 Jerry Trainor is the actor who plays Crazy Steve in Drake & Josh and one episode of Sam & Cat. He portrayed Spencer Shay in iCarly and Dudley in Tuff Puppy. Jerry also played Wendall in Wendell and Vinnie. He also played Thumb Buddy #1 in Henry Danger as well as The Wahoo Punch Bro in The Adventures of Kid Danger.