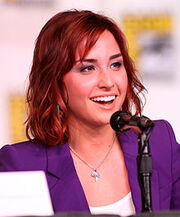 Allison Scagliotti (born September 21, 1990) is an American actress, best known for her roles on Drake & Josh and Syfy television series Warehouse 13 as well as the Freeform drama Stitchers
She portrays Mindy Crenshaw.
This article is a stub. You can help the Drake and Josh wiki by expanding it.